Tickets just went on sale for the steamiest show in this (or any other) galaxy! The Empire Strips Back comes to Vancouver's Granville Island Stage (1585 Johnston Street) on September 20, and you won't want to miss this sensuous Sith & jaw-dropping Jedi!
With twists and turns, hilarious moments, and the best looking droids, Stormtroopers, and Force-users around, The Empire Strips Back is a show like none other. We won't spoil some of the surprises in this show, but rest assured it will go places you're definitely not expecting!
Star Wars fans will love the countless easter eggs included in this spaced-out spectacle. But even if you're not a sci-fi fan, this show has something for everyone.
The incredible playlist that drives the show includes artists like Nicki Minaj, Limp Bizkit, and Guns 'N Roses. Everyone is guaranteed a good time at The Empire Strips Back!
This saucy show is for those aged 18+ and will run for 2 hours. And be sure to check out the merch, as this show has above-average souvenirs for sale. From the hunky SABER calendar to Wookierotica, the Playboy-style magazine set in the Star Wars universe, these keepsakes are one-of-a-kind.
The Empire Strips Back opens at Granville Island Stage (1585 Johnston Street) on September 20. This show rarely has a performance that doesn't sell out, so you'll want to be sure to snag your tickets before they're gone. Get yours below and prepare to see your favorite Star Wars characters like never before!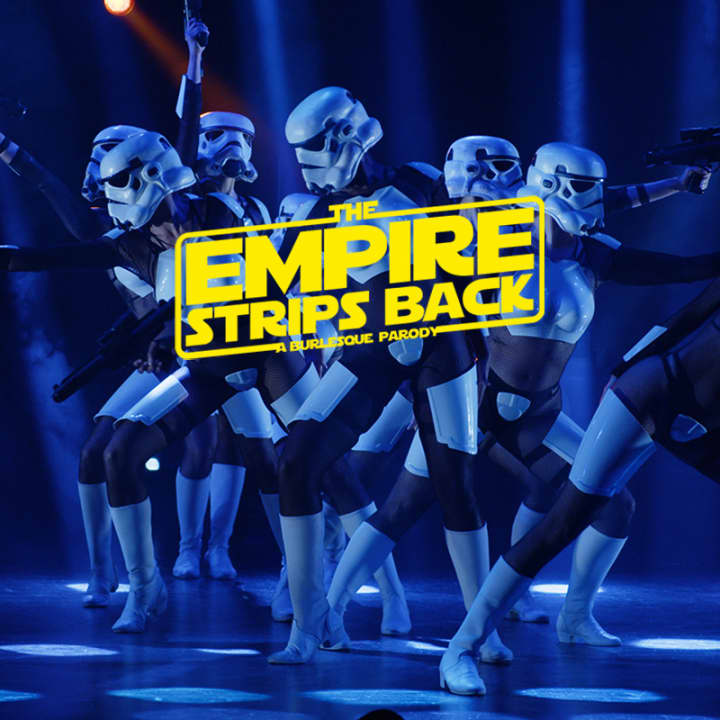 The Empire Strips Back: A Burlesque Parody - Vancouver
---